In today's competitive real estate market, having a dynamic and user-friendly website is crucial. Wix, a popular website builder, offers a lot of plugins that can enhance the functionality and appearance of real estate websites. In this article, we will list some of the best Wix real estate plugins that real estate professionals should consider integrating into their websites in 2023.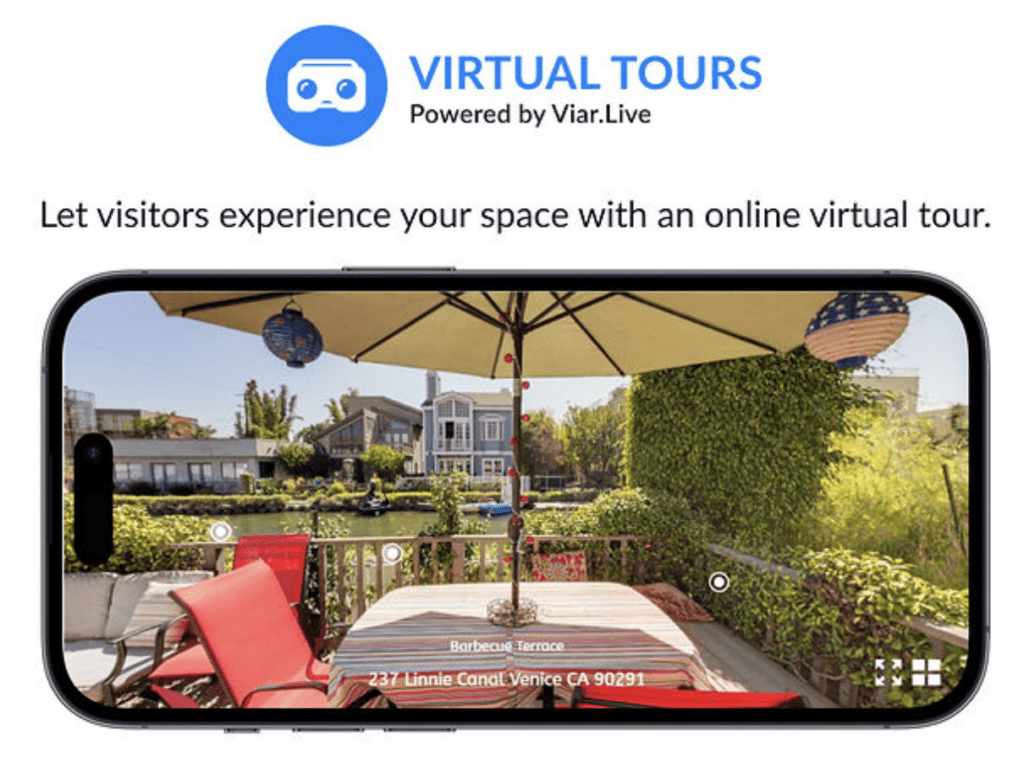 Embrace the future of real estate showcasing with Virtual Tours Builder, a tool revolutionizing property listings in 2023. This powerful Wix real estate plugin allows real estate agents to create immersive 360-degree virtual tours, providing potential buyers with an in-depth view of properties from anywhere in the world.
Key Features and Benefits:
User-Friendly Design: Create stunning virtual tours with a simple, intuitive interface, ensuring even those with minimal technical expertise can produce top-quality results.
Engaging and Interactive: Engage visitors with interactive tours, enabling them to explore every nook and cranny of the property, ensuring they don't miss a detail.
Saves Time and Resources: Drastically cut down on the time and resources spent on in-person viewings, and focus your efforts on generating leads and building client relationships.
Global Reach: Attract international buyers and investors, providing them with a comprehensive view of the property without the need for travel.
Seamless Integration: Easily integrate your virtual tours into your Wix website, ensuring a smooth and cohesive user experience.
Enhanced Online Presence: Stand out in a crowded market and captivate your audience with cutting-edge virtual tours, leading to increased interest and potential inquiries.
By adopting the Virtual Tours plugin for Wix, you're not just keeping up with industry trends; you're setting a new standard for property listings and customer engagement in the real estate sector.
High-quality images are a cornerstone in real estate, and Wix Pro Gallery allows for the creation of stunning visual galleries to showcase properties in the best light possible.
3. Form Builder & Payments by POWR
Take your lead capture and client interaction to the next level with Form Builder & Payments by POWR. This versatile plugin allows you to create customized forms, collect payments, and even set up recurring subscriptions. Whether you're renting out properties, selling homes, or offering other real estate services, this tool adds a layer of professionalism and functionality to your website, ensuring that you can cater to your clients' needs efficiently.
Immediate response to client inquiries can significantly enhance customer satisfaction. Wix Chat facilitates real-time communication between you and your website visitors, allowing for prompt replies, appointment scheduling, and information sharing.
Coordinate property viewings effortlessly with Wix Bookings. This plugin lets potential clients book appointments directly through your website, saving time and streamlining the scheduling process. Sync your calendar to ensure you never miss a viewing.
6. Rabbit SEO Traffic Booster
Enhance your website's visibility on search engines and drive more traffic with Rabbit SEO Traffic Booster. This tool offers comprehensive SEO analysis, keyword research, competitor analysis, backlink analysis, and performance tracking. It provides actionable on-page SEO recommendations and addresses technical SEO aspects to boost your website's search engine ranking. Furthermore, it aids in optimizing your website for local search terms, ensuring that your business appears in local search results.
Incorporating these Wix real estate plugins into your Wix website ensures that your real estate business is optimized for success in 2023. From providing immersive virtual tours with Virtual Tours Builder to boosting your website's SEO with Rabbit SEO Traffic Booster, these tools work collectively to enhance user experience, streamline operations, and ultimately drive sales. Stay ahead of the curve and ensure your real estate website is a powerful asset for your business.